The announcement at the end of October 2000 that local train operator Connex South Central was to lose its franchise to GoVia (the ThamesLink and Thames Trains operator), appears to have been greeted with general approval. The franchise expires in 2003. In the meantime, Connex have promised that services will continue to run usual, although Govia are negotiating for an earlier changeover.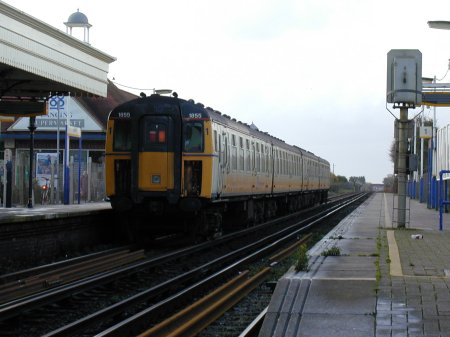 A Connex train leaves Lancing station on 2 November.
Their service will fade just like their paintwork!
GoVia have promised a £1.5bn investment programme for safer trains (including abolishing slam-door stock), better services and refurbished stations. Better rail-bus integration is on the cards, as well as pre-bookable taxis. The network will assume the name of New Southern Railways, and will see the welcome re-instatement of the old Southern Railways logo.