* NEW SERVICE 8 COMES TO LANCING *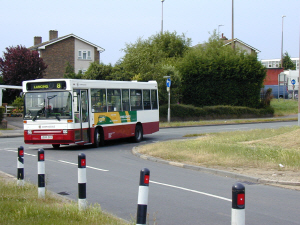 Firle Road in North Lancing has a bus service once again, following the extension of Compass Bus route 8 back into Lancing.
Compass took over the part of the route 8 between Worthing and South Ferring when Stagecoach withdrew the service
in November 2004. However, from 27 June 2005, Compass have extended the service back into Lancing, although
following a different route. However, this new hourly service now gives North Lancing and North Sompting a faster link
to Sainsbury's and Worthing Hospital and Town Centre, as well as connecting the area north of the A27 with
Lancing centre and station, Goring and South Ferring.
Click here for full details of the current and new timetables available on the Compass Travel website.