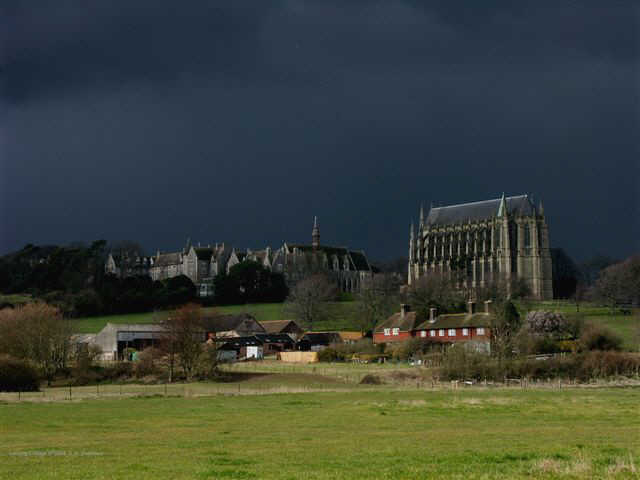 Photograph provided by David Swanbury
All rights acknowledged and reserved
Was driving past on Sunday 8 March 2004 - from Yorkshire - and was struck by the black
sky behind the college before some sleet was due. Just looked on your
website to see what it was I photographed. Thought you might like a copy.